Professional pool table moves in Columbus
We have been servicing the area for years and have built a solid reputation based on the quality of our work and service standards. SOLO Columbus Pool Table Movers is your best option if you're looking for premium service and the best guarantee in the industry.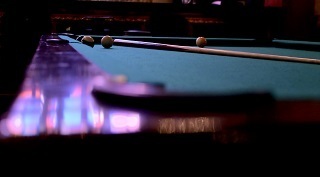 Be sure to consider the risks of having your pool table moved by anyone other than a professional.
Our experienced pool table movers use the appropriate tools and proper techniques to make sure your table is in the best playing condition it can be once we finish. When it comes to pool table moves and almost any pool table service, it is always best to have a professional take care of the job.
This is because moving a pool table can be too dangerous to do by yourself or with a group of friends that lack the experience. This doesn't mean it can't be done; if you take the risk, it can be.
However, the risk of damaging the pool table, your property, or even worse, the risk of being injured is too high even to consider it. It is always a good idea to have experts come and tear it down and move it the way they're meant to be moved.
One should always be cautious when moving a pool table with anyone other than a professional. Only experienced technicians know how they should and shouldn't be moved. Not many can consider themselves professional pool table movers.
Pool table moves with our nationally backed company are more accessible than ever, accompanied by a guarantee on our service. Give us a call for more information!
Insured & Complete Pool Table Moves, Guaranteed!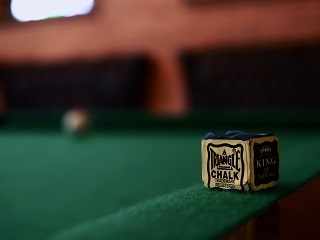 Pool table moves are potentially dangerous if done by someone with little to no experience, and this could result in someone being injured when attempting to move them. Our exclusive 1-Year service written guarantee protects you against any issues related to the workmanship of our pool table movers and our work. Our certificate of insurance protects you against the unexpected.
After moving it, the tools used to level a pool table are precise, and we guarantee our work. Machinist levels and special tools are generally needed for a smooth move and proper pool table assembly.
We professionally tear down your pool table, safely load it, move it in pieces, and relocate it to the new home. Then we proceed with the pool table assembly by building it from the ground up and professionally leveling the frame and slates, sealing the seams with beeswax or other suitable compounds, giving you a perfectly flat playing surface, and recovering either with the existing material or new cloth.
As Members of the American Billiard Installers Association, we ensure your table is ideally moved and left in the best playing condition it can be when we're finished. We are also obligated to return if any issues arise within the 12 months our exclusive guarantee covers.
Expert pool table repair and professional pool table services
We are residential and business pool table movers, and in addition to moving pool tables, we also offer different pool table services such as complete moves from one house to another, from a residence to a business and vice versa, move to a garage or storage unit, a tear down only, setup or an installation with leveling, pool table refelting and pool table repair services.
The most common repairs are pool table refelting and replacing the rail cushions and pockets. We will need to know specific details depending on the pool table felt, pocket style, or cushion type. Pictures also help to properly take care of the pool table repair or service needed.
Whether we need to take care of complete pool table moves, installations, refelting, or pool table repair, pricing depends on the dimensions of the pool table, the type of move, circumstances surrounding the move, and the type of pool table repair needed.
Pool table moves and pool table repair price deciding details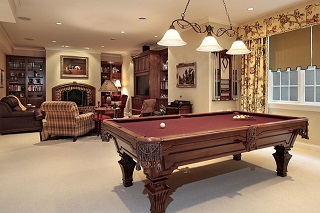 Our years of experience in this industry have allowed us to properly take care of almost all types of pool table services and repairs. Let us take care of your pool table to move the right way. The complex process requires proper tools and techniques to avoid damaging all the pool table components.
Pool table refelting is also a task that requires a certain level of expertise and, if not done right, will leave the cloth wrinkled or with bubbles. This means the cloth could be ruined, and you would have to buy yet another cut of the pool table felt.
Pool table moves in businesses may incur extra charges in the event we encounter complicated moves with elevators or have parking issues for our job. There may be extra fees for excessive stairs when moving a 3-piece slate pool table.
In case your table is a single slate top, we will need to know the size of the table and the stair situation, such as if there are any turns or if we have to go up or down. Single slate pool tables are extremely heavy and difficult to move, so depending on the situation, we may or may not be able to move it because of liability issues.
Another critical factor is the room dimensions where you plan to set the pool table up. If you're unsure which size of pool table best fits in your room, we have a section that has a chart of the pool table room sizes for your convenience.
We understand that tables are of high value and some can mean very much to our customers, which is why we treat them with the utter care that they deserve and are covered accordingly. Give us a call and schedule your pool table move with the best service providers in the area.
Exclusive Guarantee on Pool Table Moves and Pool Table Repair
Please consider the risks involved when moving your pool table; these could mean costly damage to the pool table or even injury. Our exclusive 1-Year service guarantee covers any issues related to our work, and our certificate of insurance protects you against the unexpected. Let our team of trained professionals take care of your pool table move.